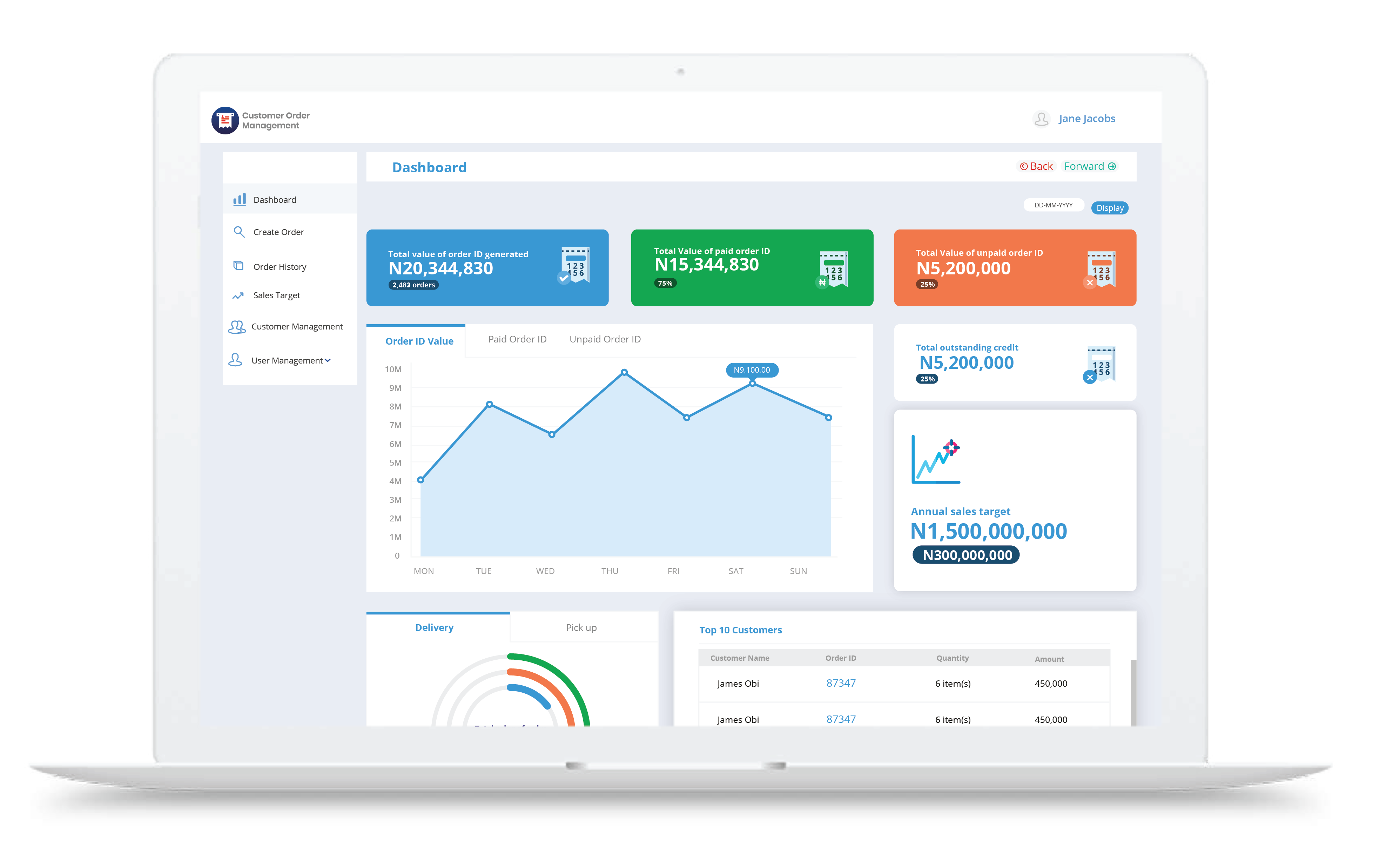 CICOD Customer Order Management (COM) Application enables efficient order management for Merchants across a variety of sectors including Manufacturing, Retail, Wholesale, Construction, Oil & Gas, Public Sectors and more. The application automates the creation and management of customer orders and generates invoice(s) with a unique payment order ID that can be used for seamless tracking across multiple payment channels. CICOD COM enables businesses to seamlessly manage the lifecycle of their goods from order to delivery from purchasing, processing, fulfillment, logistics all the way to delivery. The platform manages merchant delivery partners and provides an excellent choice of delivery options for the effective and efficient fulfillment of customer orders.
Sales Order Process

Order capture, order status management and payment status management.

Order Management

Manage orders with our efficient order Management System. Create accountability and visibility with access to a detailed order history.

Invoicing:

Auto-generate invoices to track order payments with ease.

Payment Validation

Run validations on payment accounts before processing a transaction, ensuring greater probability of success and allowing for a more seamless transaction flow.

Order Delivery

Delivery partners are integrated to cater to the delivery of customers' order.

Payment Confirmation

Get real-time updates when payments are made.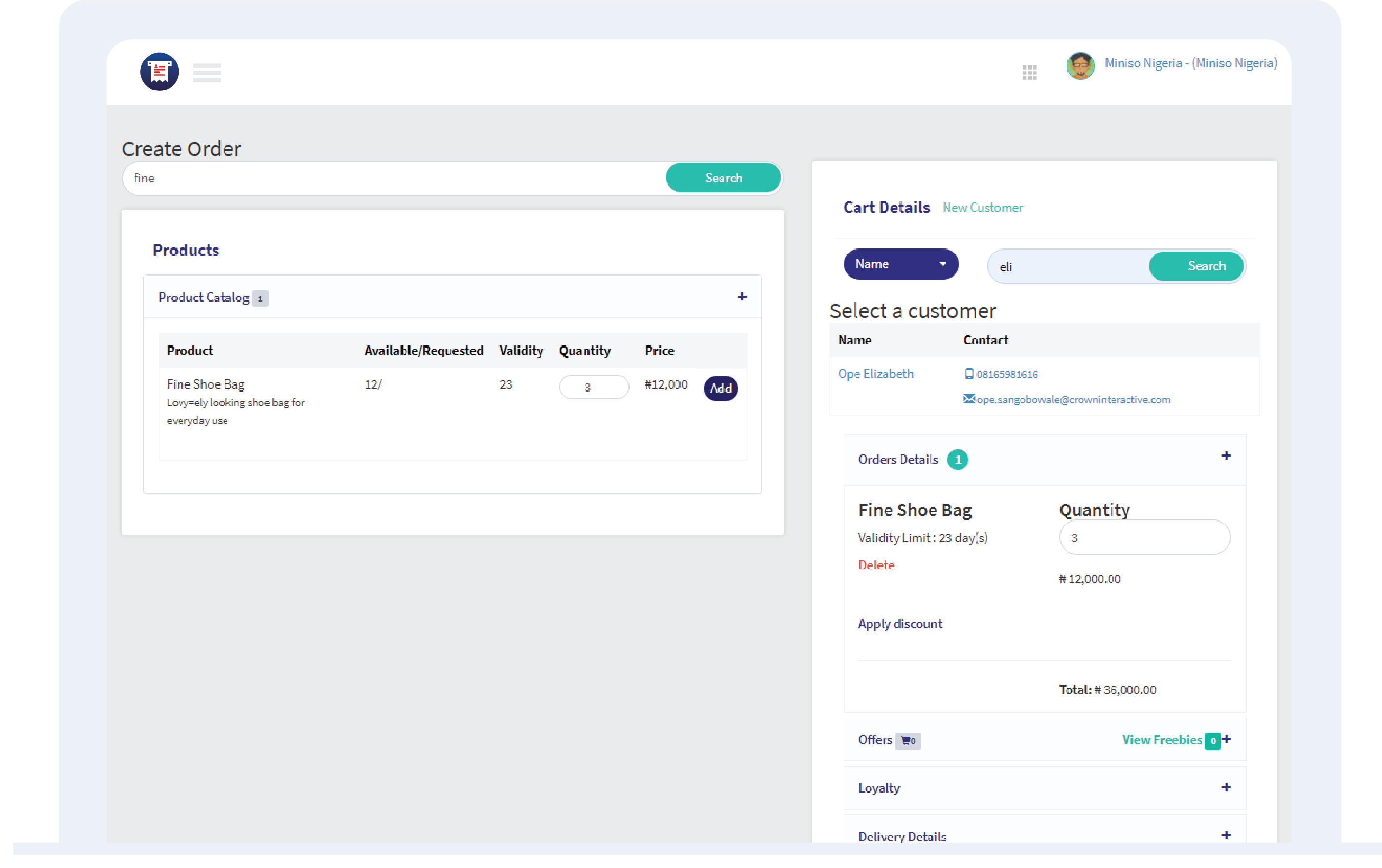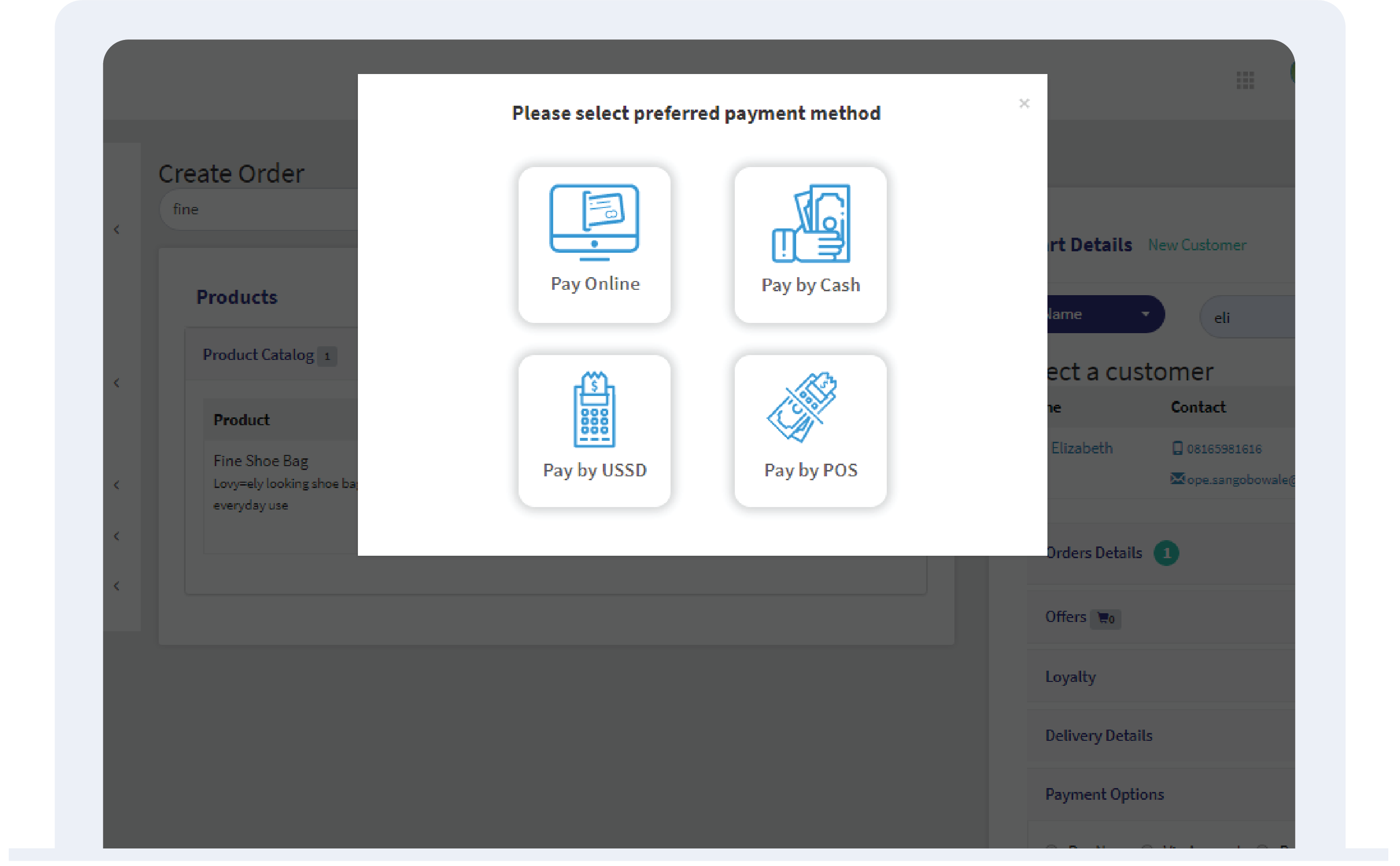 Receipts

Create auto-generated invoices to track payments on orders with ease.

Delivery Notification

Get real-time updates when Orders are picked or delivered.

Product Management

Manage and track products in your catalogue.

Sales Target

Keep you and your sales team focused on achieving your sales goals.

Dashboard

Dashboard that offers a comprehensive and visual overview of your sales order operations.

Multi-Channel payment

Order management system that supports multi-channel payment options such as; cash, POS , USSD and Card Transactions.
Credit Limit

Set credit lines for customers and allow customers to buy on Credit.

Offers and Promotions

Flexibly set offers and promos on your products based with options on the value of customer purchases or the quantity of orders made by customers.

Discount

Apply discounts to customer purchase.

Loyalty

Enhance customer experience by providing Loyalty Program(s) that reward your customers whenever they shop with you.

Multi-Channel Order Management

Expand your business with our order management system that supports a variety of options for customers to make their orders - such as walk-in, web, phone and field sales Agent.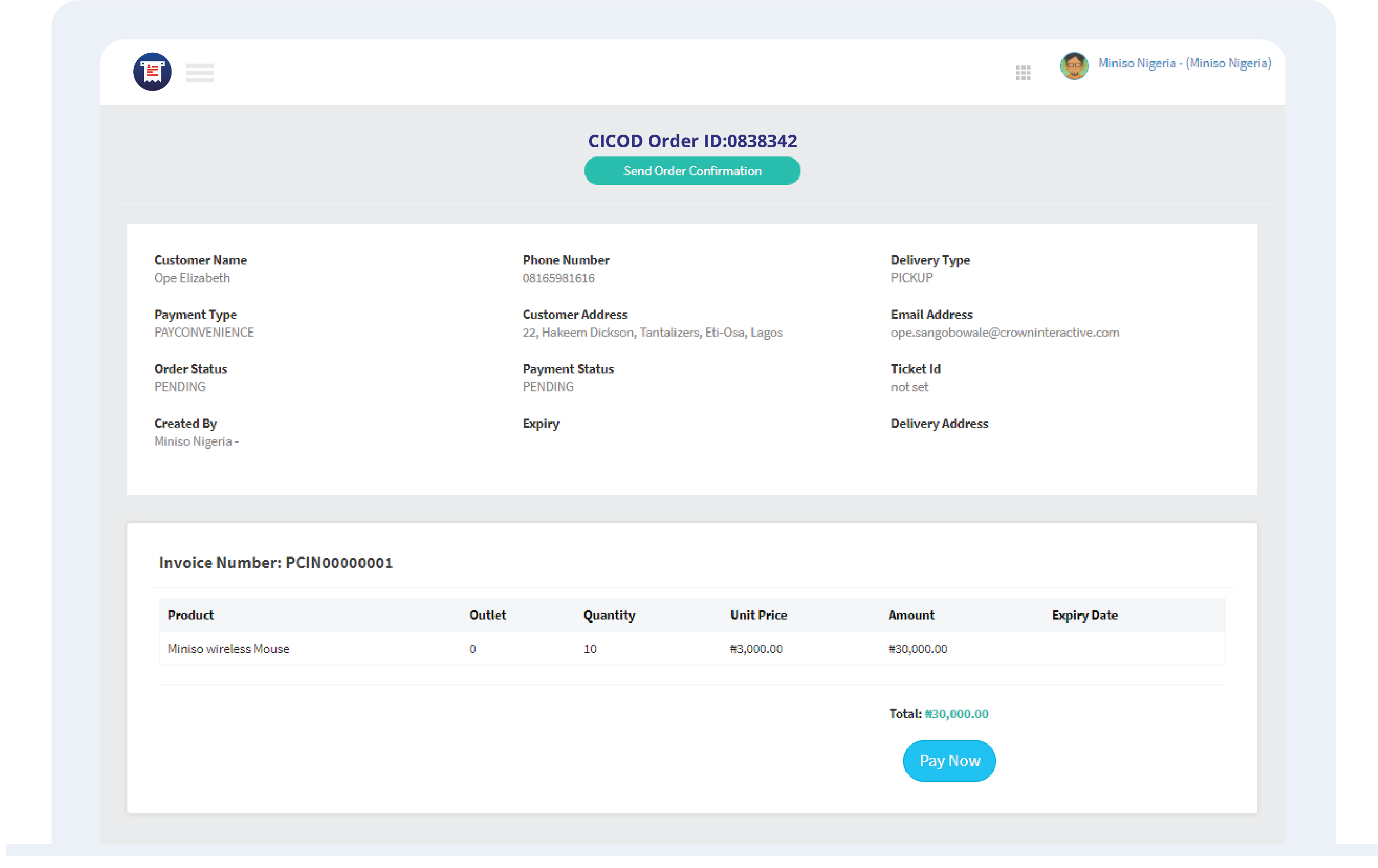 Integrations
CICOD suite of Business Support Systems (BSS) is a fully integrated with the option to choose the right application as stand-alone or as a bundle of applications depending on the business needs. The applications within our CICOD BSS can be easily integrated to existing systems within an organization's Enterprise Resource Planning (ERP) software or operated independently to provide unparalleled platforms for automating key business processes.