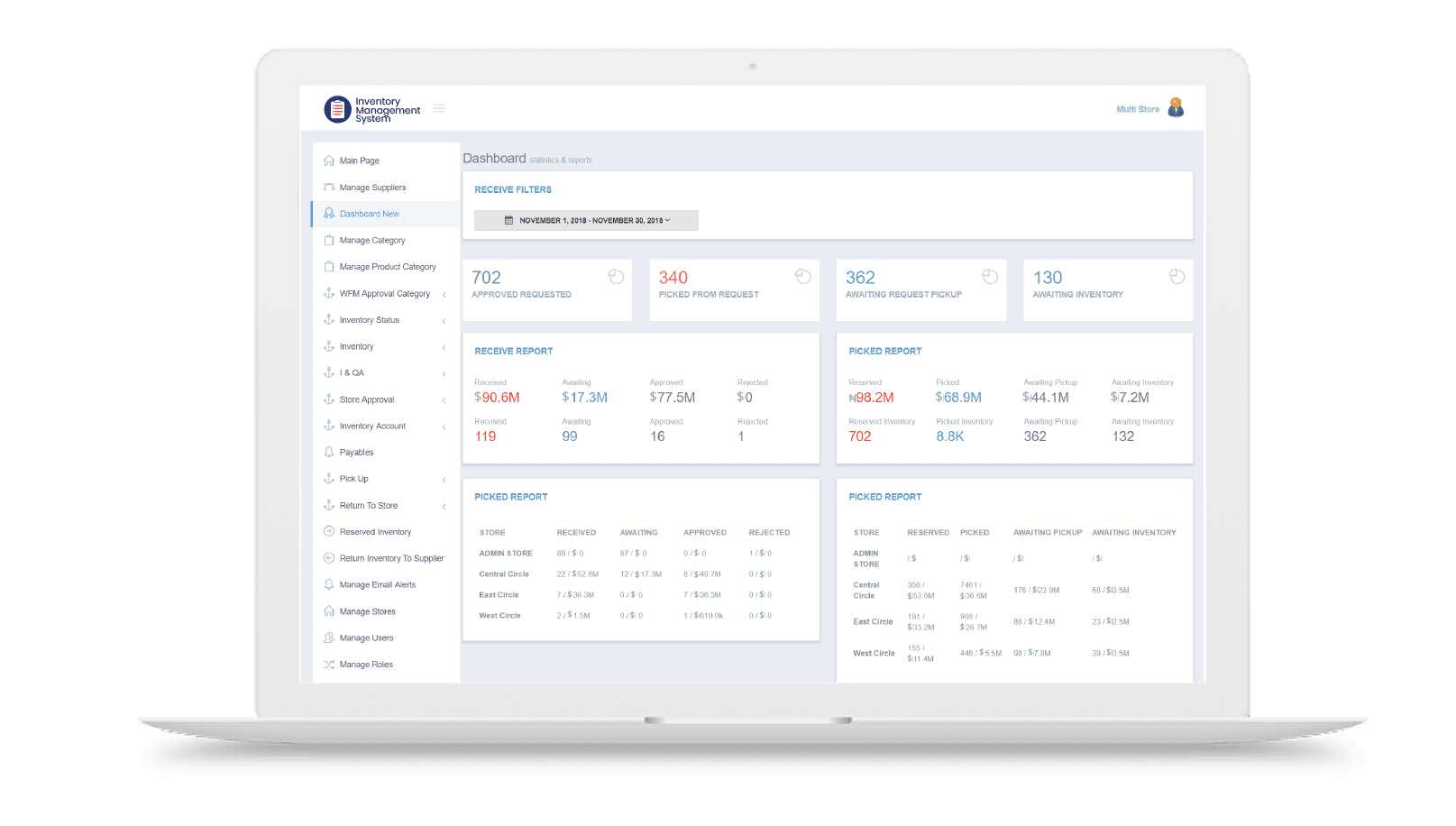 CICOD Inventory Management System (IMS) Application enables efficient real-time allocation, disbursement, tracking and use of business assets while minimizing losses and leakages. CICOD IMS enables our clients to have complete transparency of their assets or inventory levels by automating the management of their assets in a hosted system designed to their specifications. The application is essential for businesses that need to track and maintain information on assets, equipment and inventory, no matter the volume, location or business sector including manufacturing, retail, wholesale, construction, oil & gas, public sector and so many more.
Stock Management

Comprehensive ability to manage stock real-time.

Provisioning

Alignment of inventory and assets delivered where exactly used.

Inventory Lifecycle (Track & Trace)

Transparent monitoring of inventory and assets from acquiring to usage.

Multi Store Management

Real-time view and management of multi-store inventory and assets.

Bin Card View of Material

Manage issuance of bin cards for assets.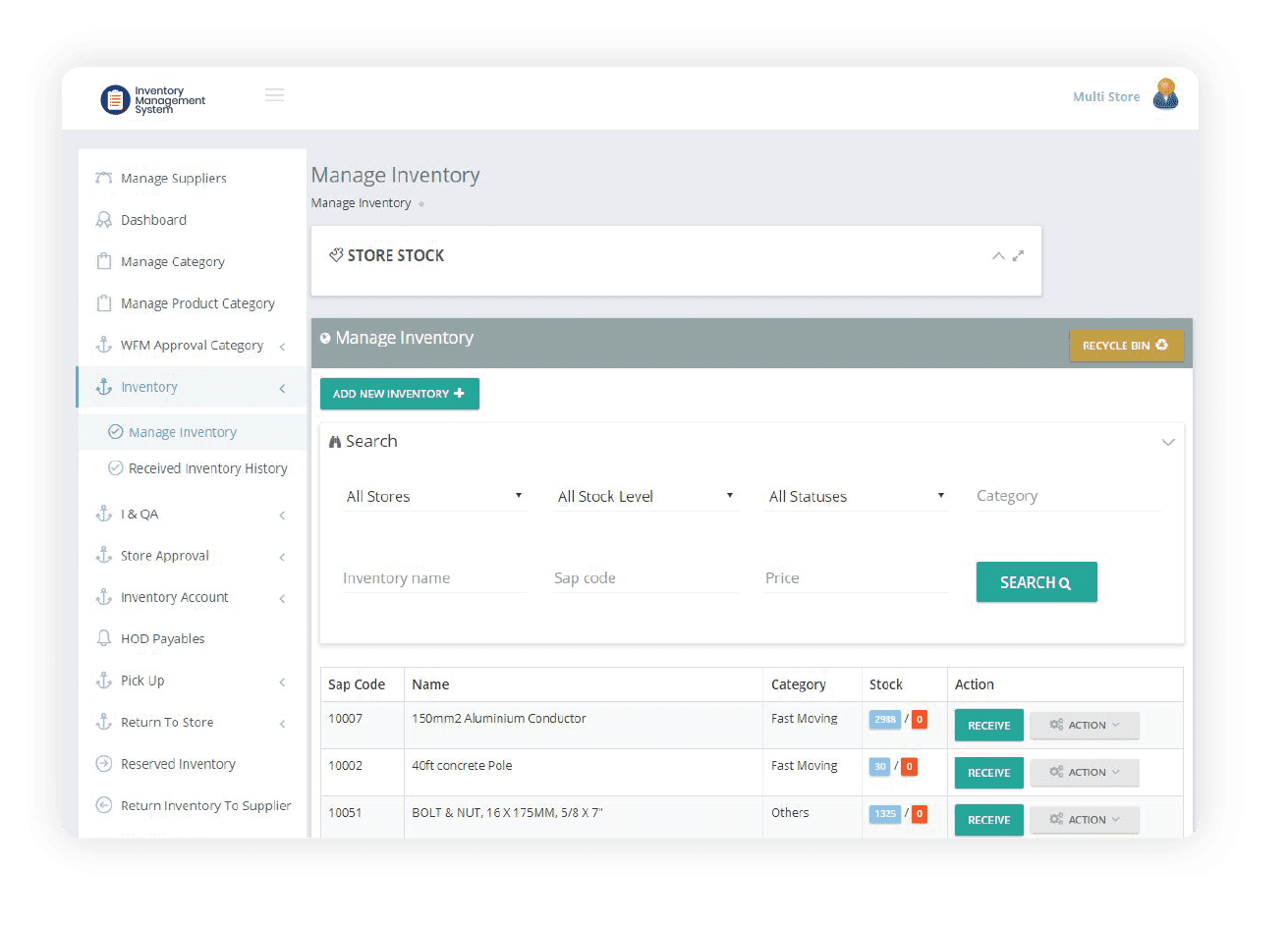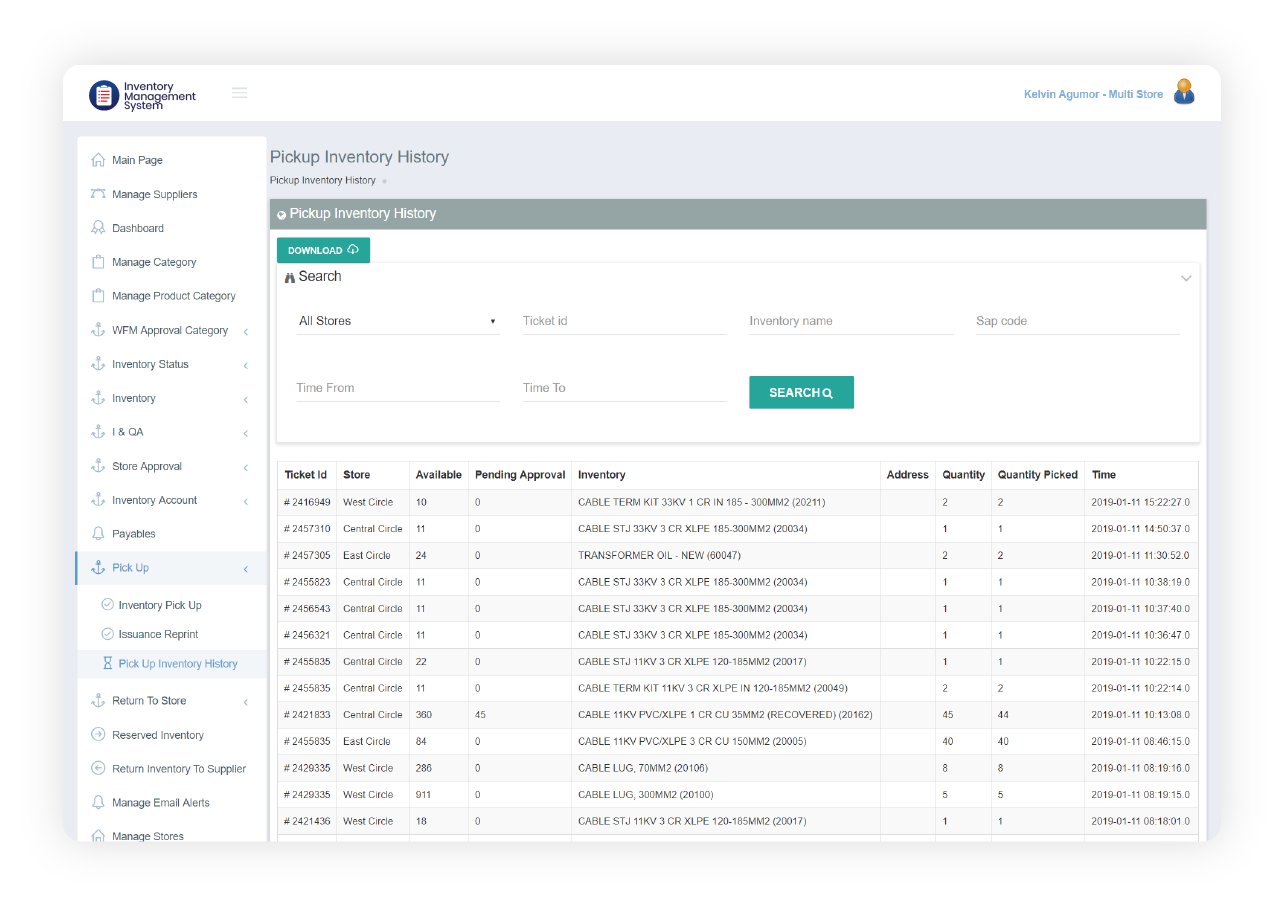 Inventory Accounts

Real-time view and management of the value of inventory.

Export Data as Spreadsheet

Easy export of data to spreadsheet for further analysis.

Fine Categorization of Material

Flexible ability to create different categories of inventory and assets.

Material Reservation for Issuance

Efficient warehouse management to preserve inventory from theft and losses.

Issuance of Material and Waybill

Management of issuance of inventory for use.
Standalone and Easy Integration to Other Systems

IMS can operate alone and also integrate with other already existing systems

Printout

Hard-copy printouts are available

Alert

Alerts on receipt or issuance of inventory.

Reports

Reports of inventory and assets issued for selected time-periods.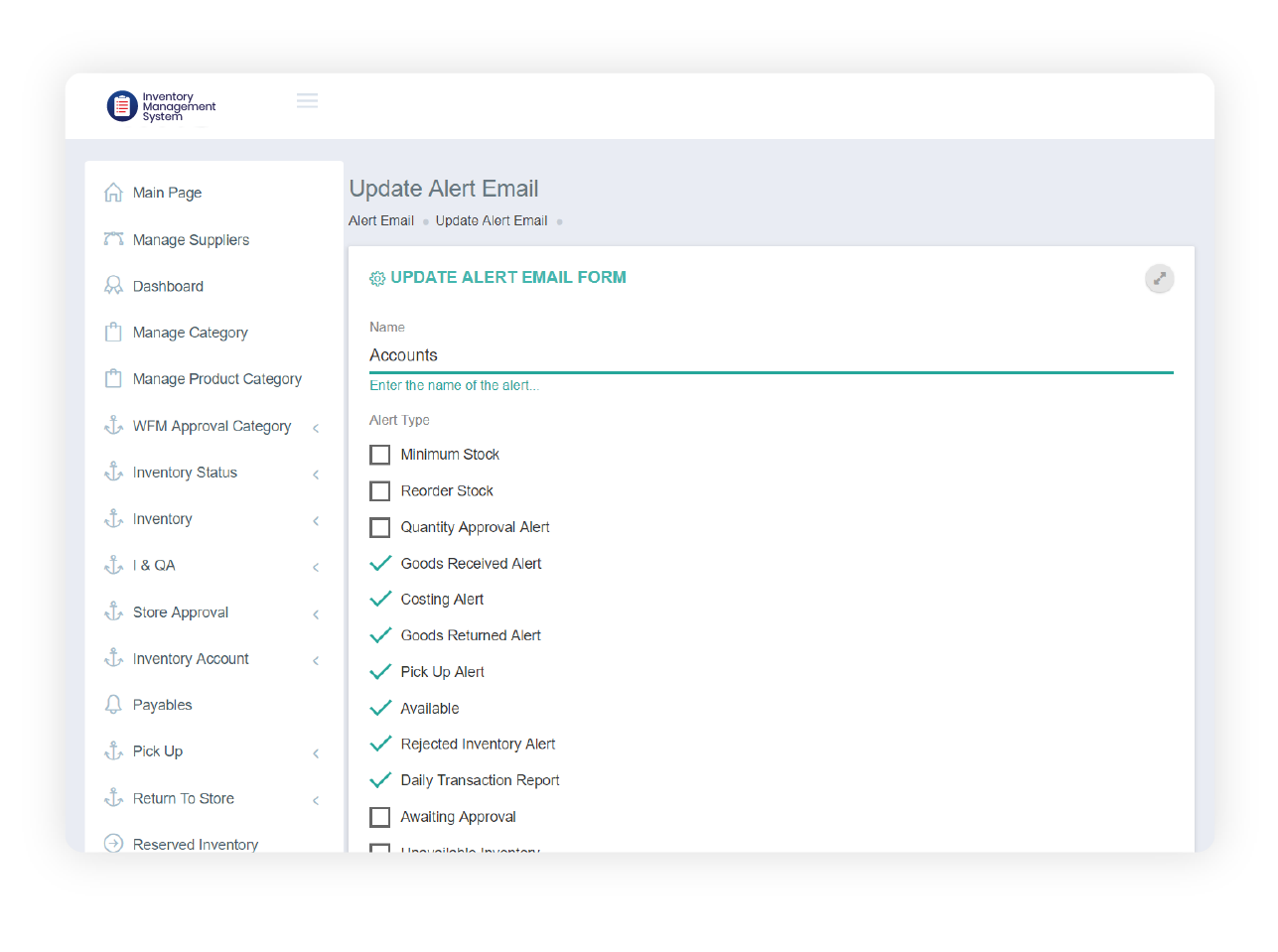 Integrations
CICOD suite of Business Support Systems (BSS) is fully integrated with the option to choose the right application as a stand-alone or as a bundle of applications depending on the business needs. The applications within our CICOD BSS can be easily integrated to existing systems within an organization's Enterprise Resource Planning (ERP) software or operated independently to provide unparalleled platforms for automating key business processes.